Battery-Powered Hydraulic Combi Tool



- 20-years of continuous improvements results in the ultimate Ogura Combi Tool -
The new model BC300X combines simple operation and mobility with a highly practical destructive power!
■ Uses "Awethumb™ controller"※1 for easy operation and direction control. Change direction easily with simple movement of the thumb while still holding the carrying handle (when the handle is in the standard position).
■ A sealed hydraulic system means no oil leaks and minimal maintenance requirement.
■ Equipped with a high-power brushless motor with enhanced dust and drip-proof※2 performance for use in outdoor applications or harsh environments.
■ A lightweight (only 14.0kg / 30.86lbs) and compact combination tool suitable for vehicle extrication and rescue but also for a great variety of other rescue tasks such as in disaster relief.
■ Higher power with a maximum cutting force of 392.3kN (40t) / maximum spreading force of 567.1kN (57.8t).
■ Added versatility with carrying handle and motor section that can rotate freely through 360 degrees.
※1 Awethumb™ is a coined word that combines "Awesome" and "thumb".
※2 This product is designed to reduce the effects of water and dust on it but is not guaranteed against such damage by water or dust.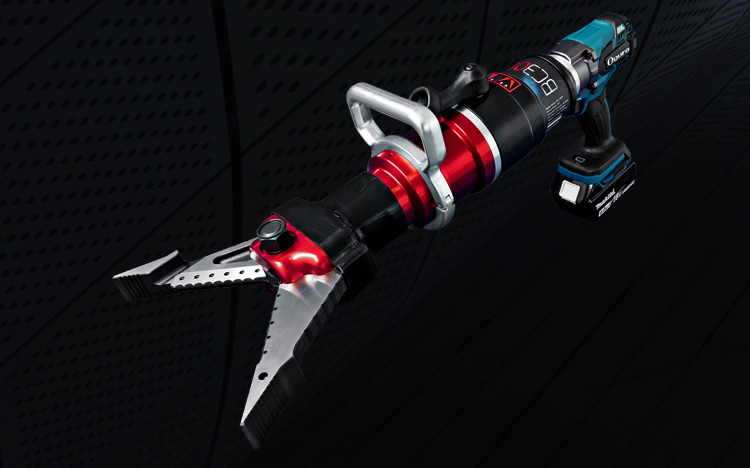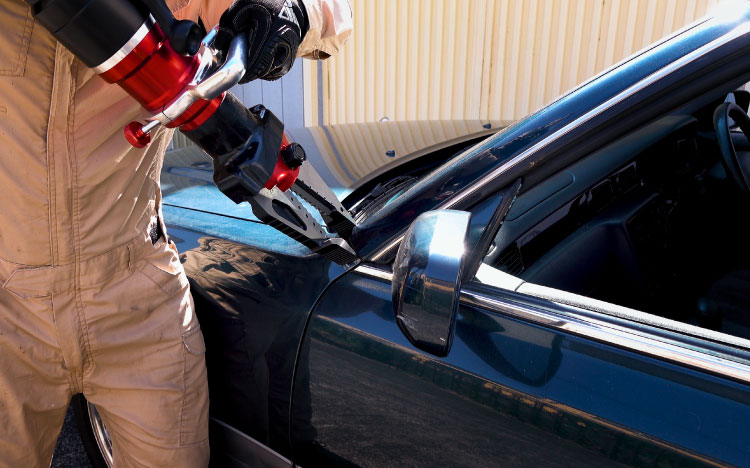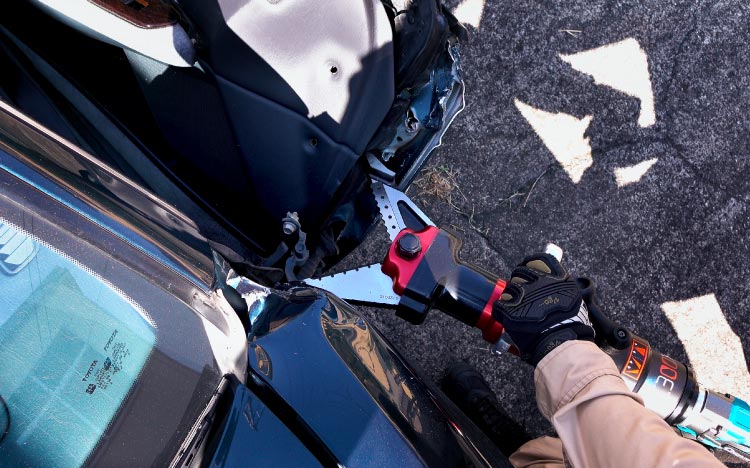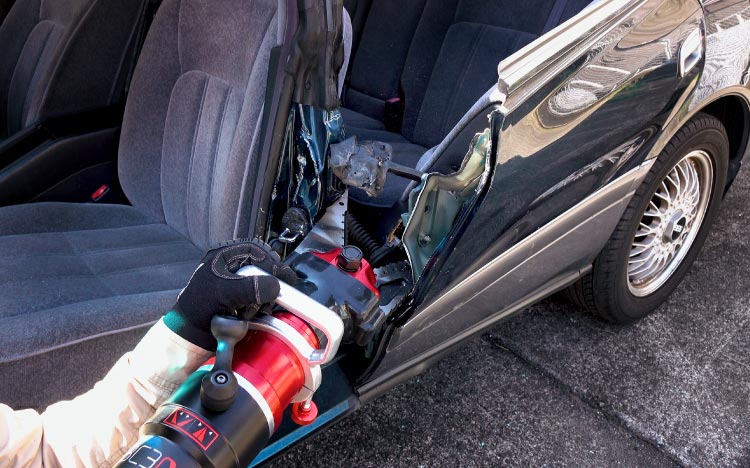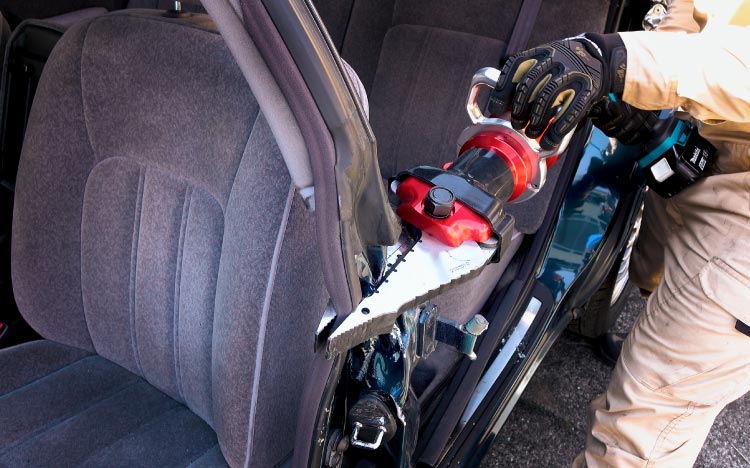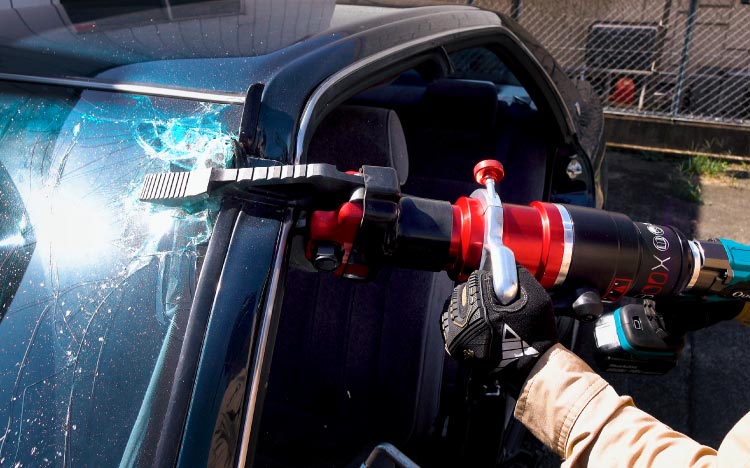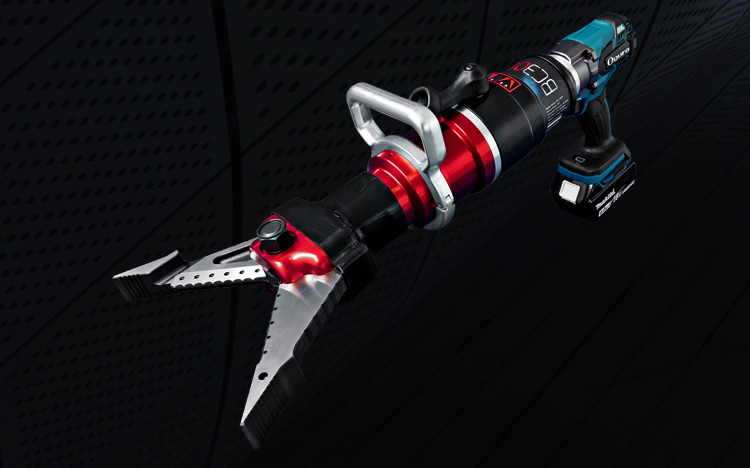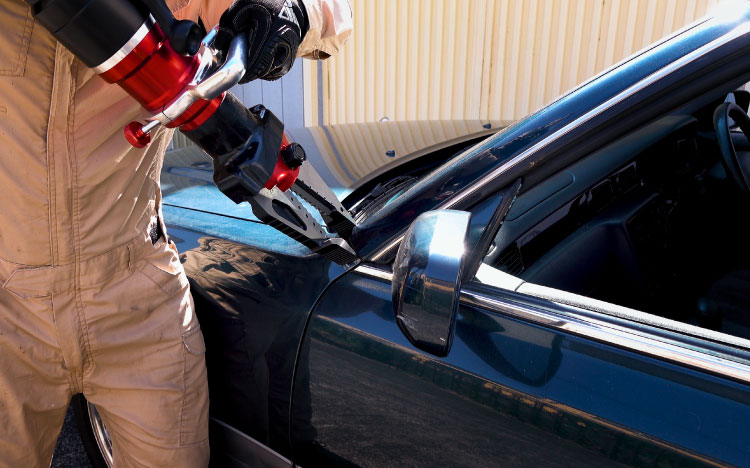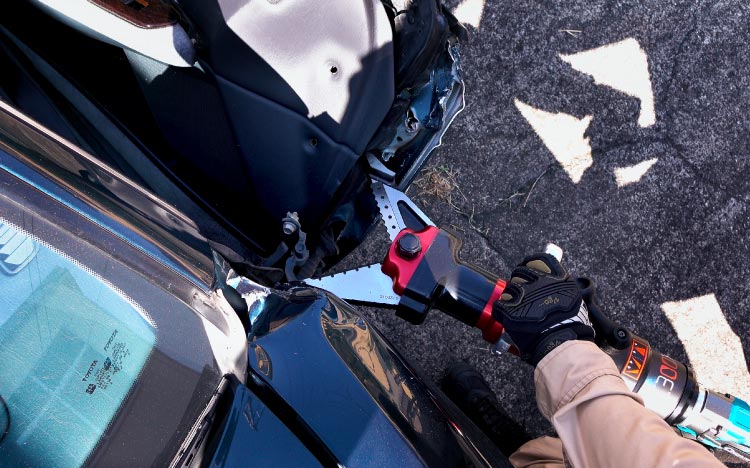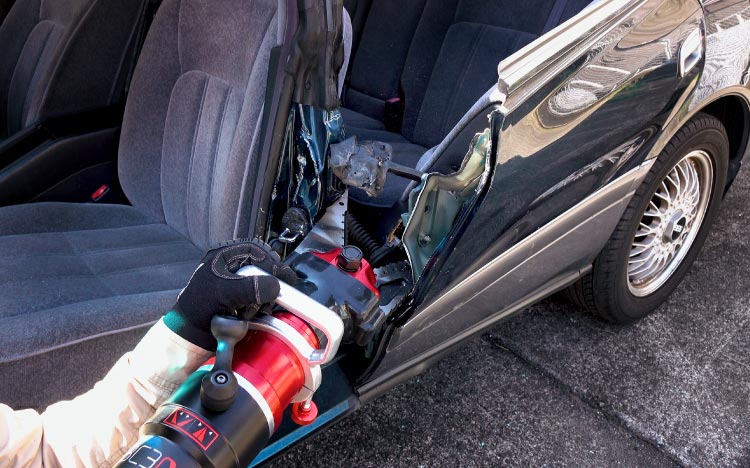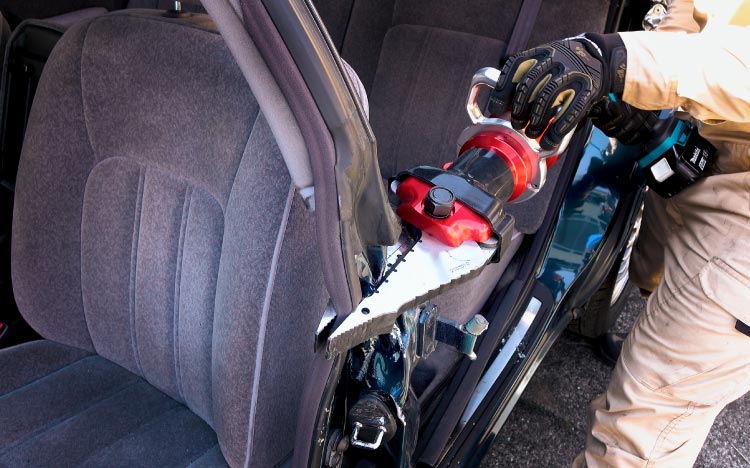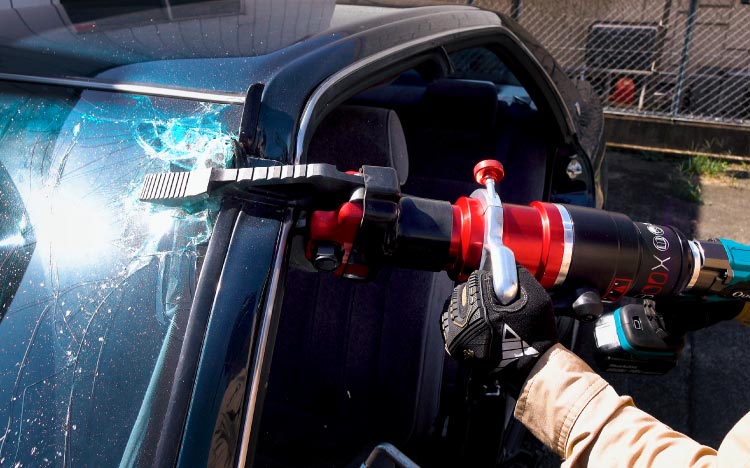 [Patented]
Equipped with Awethumb™ controller

Uses latest 18V brushless motor

Provided with 360 degrees rotating handle

Fitted with 360 degrees rotating motor flange

Replaceable cutting edge inserts
How to open one side of the vehicle using only the BC300X
Model
BC300X
Max. Spreading Force
567.1kN (57.8t)
127,427 lbs
Spreading Distance
300 mm / 11.8 in
Max. Cutting Force
392.3 kN (40.0t)
88,185 lbs
Max. Cutting Force at the center
145.1 kN (14.8 t)
32,628 lbs
(92 mm (3.6 in) from the core)
Cutter Opening
197 mm / 7.76 in
Max. Squeezing Force
25 mm (1 in) from the tips
74.5 kN (7.6 t)
16,755 lbs
Weight
(incl. battery)
14.0 kg / 30.86 lbs
Dimensions
L x W x H
754 mm × 154 mm × 293 mm
29.7 in × 6.06 in × 11.5 in
Standard Accessories
Battery, Charger, Carrying Case
Ogura Rescue Tools
Products Lineup