Battery-Powered Hydraulic Combi Tool



Main Features of BC-300BL
- Multi function Combi Tool with greatly improved power. -
The BC-300BL Combi Tool is much faster and more powerful than its predecessor the BC-300F. It can cut, pull, spread and squeeze/crush metal structures. Manufactured from a special alloy and combined with our proprietary electro-hydraulic pump system makes this a truly lightweight combi tool at only 14.5 kg (32.0 lbs). This is a powerful tool producing many tons of force at the tips and at the cutting edges where it counts.
The carrying handle and motor can be independently rotated through 360 degrees, for maximum flexibility and optimum positioning of the tool during operation.
The field-proven powerful Makita 18V brushless motor has a twin LED with afterglow to light your operation at night. The Makita Extreme Protection Technology (XPT™) gives enhanced dust and drip-resistant performance when operating outdoor and in harsh environments.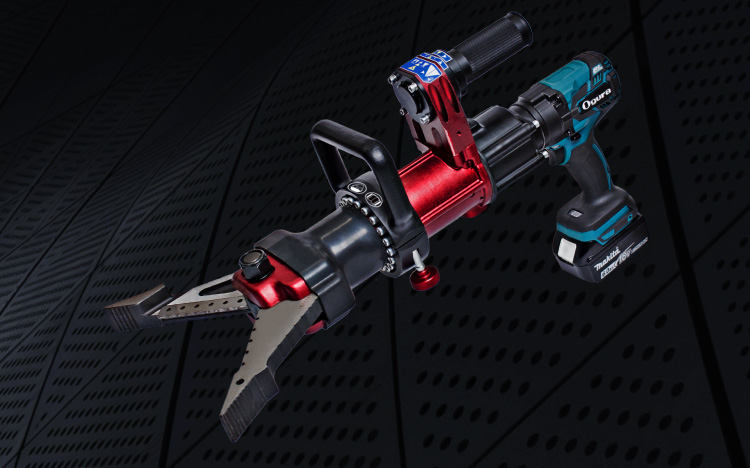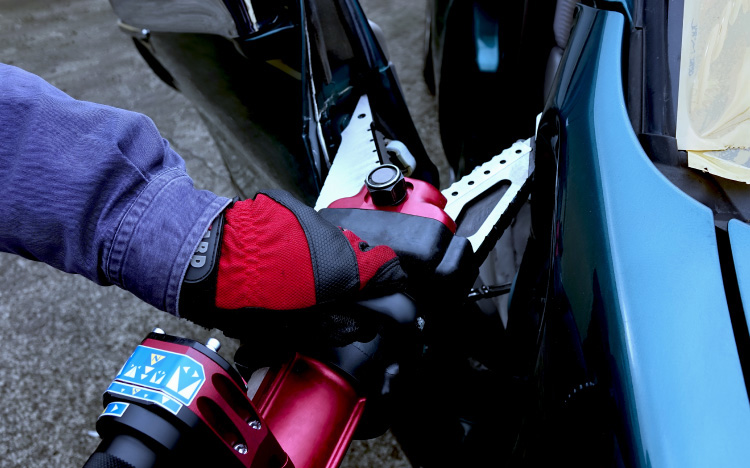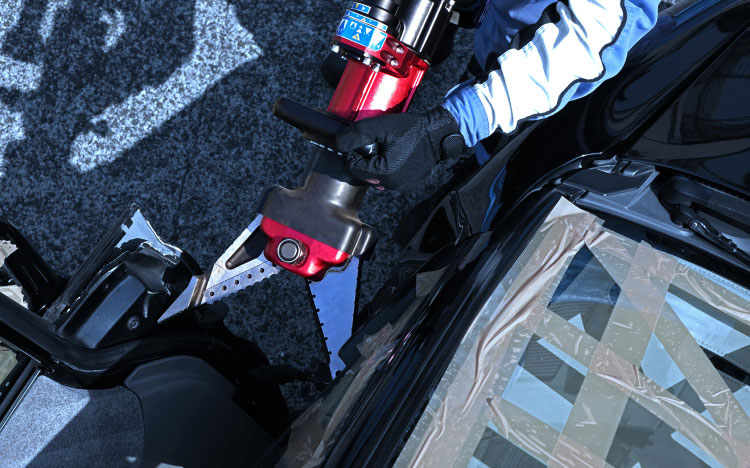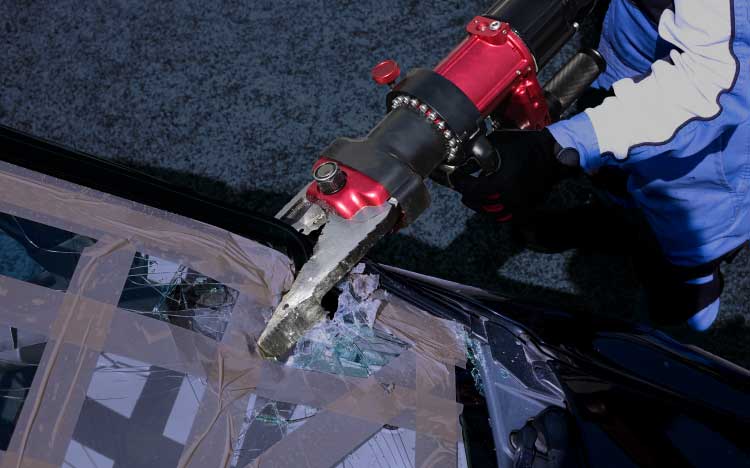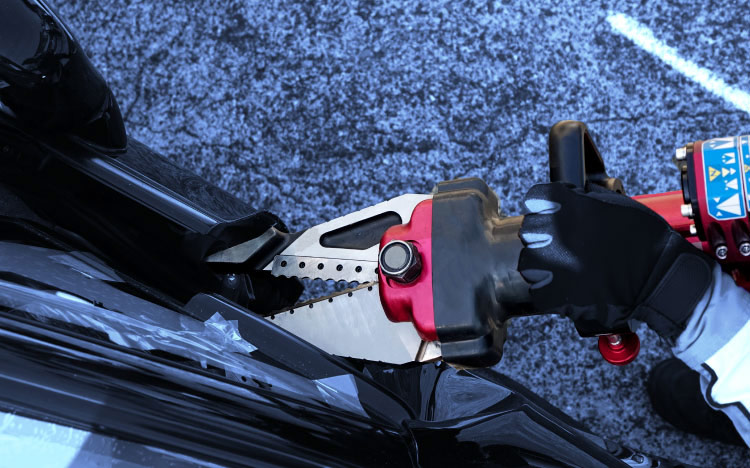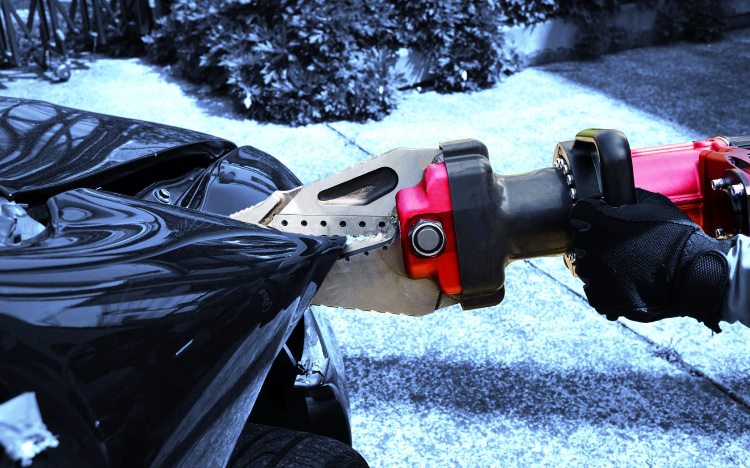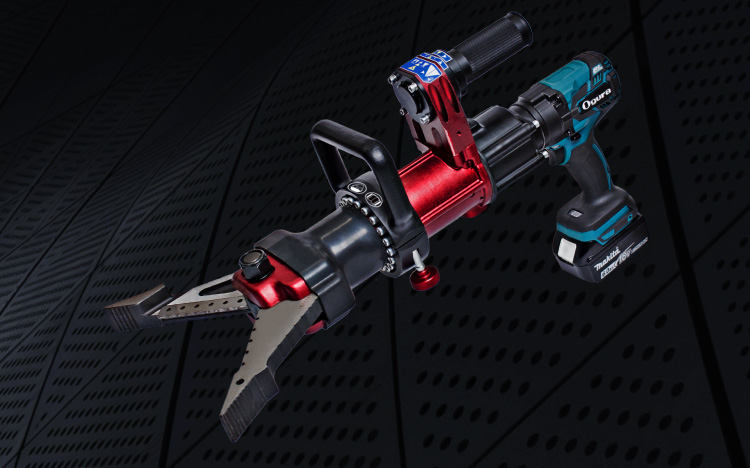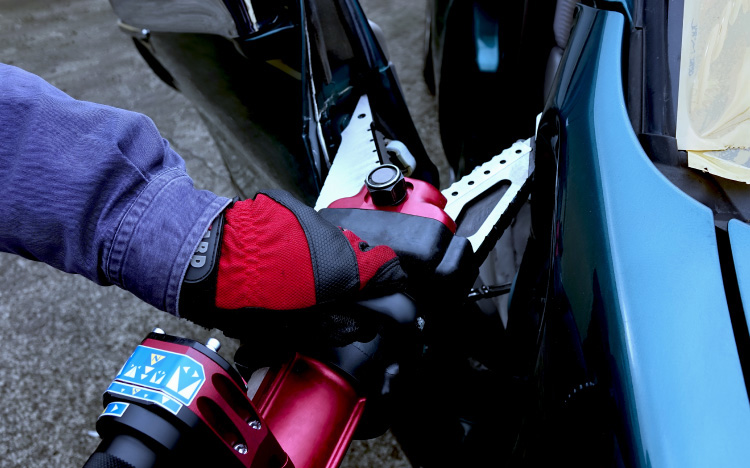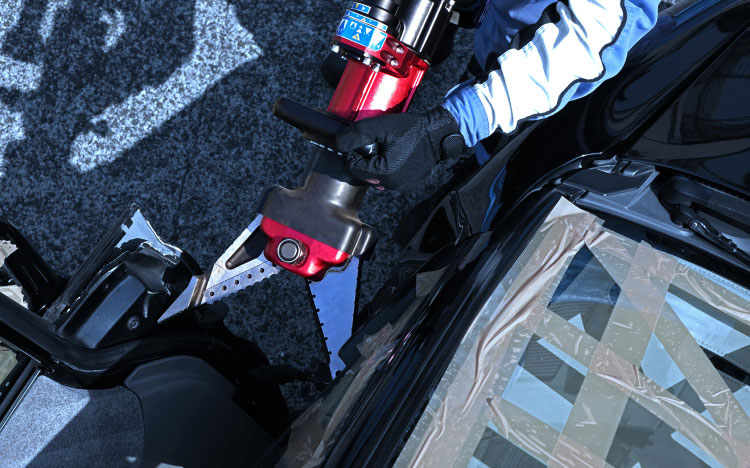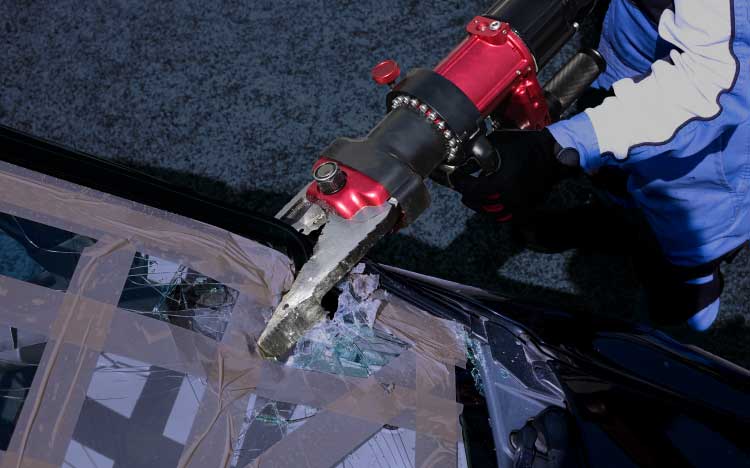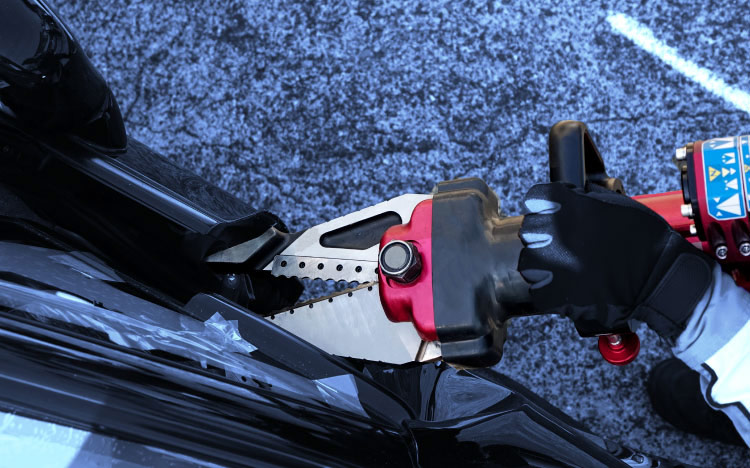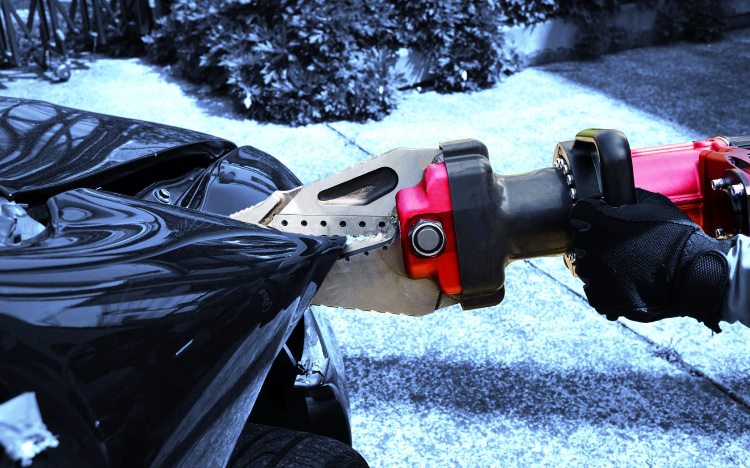 [Patented]
Uses latest 18V brushless motor

Provided with 360 degrees rotating handle

Fitted with 360 degrees rotating motor flange

Replaceable cutting edge inserts
Breaking a door lock with BC-300BL
Model
BC-300BL
Max. Spreading Force
548.8 kN (56.0 t)
123,459 lbs
Min. Spreading Force
(EN 13204)
36.8 kN (3.75 t)
8,267 lbs
Spreading Distance
300 mm / 11.8 in
Max. Cutting Force
392.3 kN (40.0t)
88,185 lbs
Max. Cutting Force at the center
145.1 kN (14.8 t)
32,628 lbs
(92 mm (3.6 in) from the core)
Cutter Opening
197 mm / 7.76 in
Max. Squeezing Force
25 mm (1 in) from the tips
74.5 kN (7.6 t)
32,628 lbs
16,755 lbs
Weight
(incl. battery)
14.5 kg / 32.0 lbs
Dimensions
L x W x H
703 mm × 154 mm × 288 mm
27.7 in × 6.1 in × 11.3 in
Standard Accessories
Battery, Charger, Carrying Case
Ogura Rescue Tools
Products Lineup